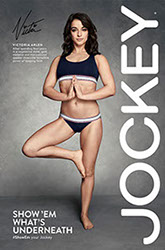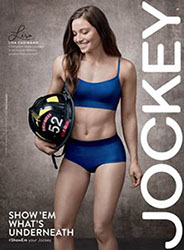 Seeking Influential WOMEN 25-35 years old
to participate in the
JOCKEY SHOW 'EM WHAT'S UNDERNEATH
Paid National Advertising campaign
We are looking for extraordinary women who have a
COMPELLING STORY and a SOCIAL MEDIA FOLLOWING
and are now making a difference in the lives of others.
We want to hear from:
• SWAT or Police Officers
• Women Doctors or Surgeons
• Women in Military
• Mothers through adoption or mothers with a special needs child 3 and under.
• Women in Tech
• Women who are extraordinary and have their own groundbreaking story
• Women who are now impacting others as a result of their story by publicly
speaking, life coaching, teaching, mentoring, or even creating/running a
non profit organization to help others.
Tell us what is underneath that others don't often see, tell us what drives you!